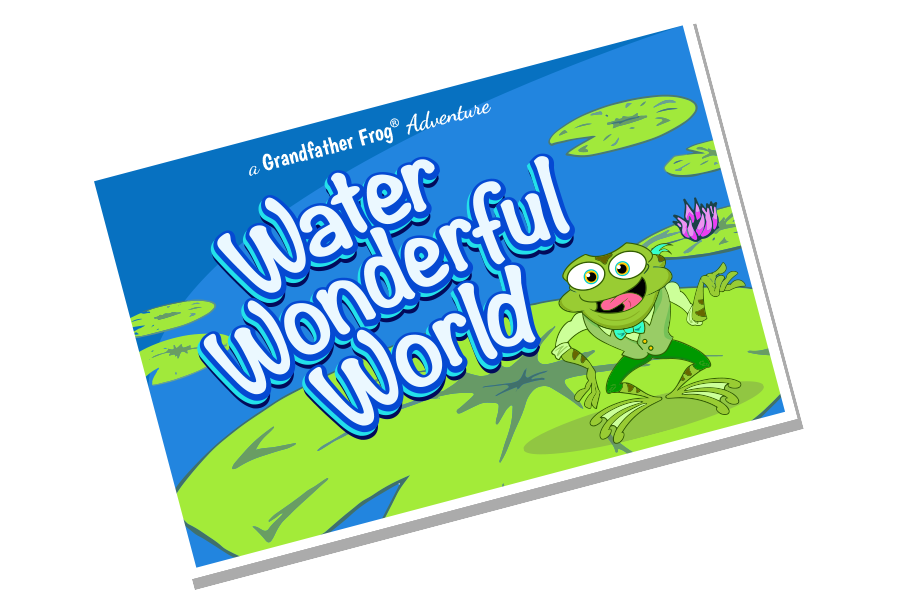 Water Wonderful World!
A Grandfather Frog™ Adventure
Grandfather Frog lives in the smiling pool, the heart of Animazia where he and his animal friends fish, swim, drink, and play. But he's also on a secret mission. Grandfather Frog works with the New Atlanteans, an order of heroes based in Atlantis, whose mission is to protect the oceans and waters of the planet. Captain Nemo, who will never come on land again, has wise Grandfather Frog as his expert on water pollution and wastewater. Whether it's your city water, your local river or lake, or the whole ocean, join Grandfather Frog to conserve it and make sure our Water Wonderful World stays that way!